1 tag
Franz and Faith
Franz Kafka was a 20th Century German writer. His pieces usually explored the absurd and how we as humans respond to its occurrence. The term "Kafkaesque" is used to describe happenings that are so preposterous that they are humorous.  Faith is funny as well but its definition is a bit trickier to for me to figure out. I suppose it boils down to trust; trust in your God, yourself, your family,...
1 tag
3 tags
Getting over it!
Yesterday at my "fairly easy job," my boss called me up for a powwow to discuss my yearly performance evaluation. It is comprised of 5 categories where you are graded on a scale of 1-4: 1 meaning "below expectations," 2 - "meets expectations," 3 - "exceeds expectations," and 4 - "far exceeds expectations." I scored a 2 in each category....
1 tag
5 tags
5 Things I've Learned this Week from Sloppy People
I consider myself very lucky. I have a fairly easy job and work with fairly decent people. It's that rare once in awhile treat of a shift with the office's disgruntled-ball-of-nerves that makes it all truly rewarding though. I always come away with a new life lesson. Tell me what you think of these leave-it-to-beaver gems: 1.)  Strangers aren't your friends. They are strangers....
1 tag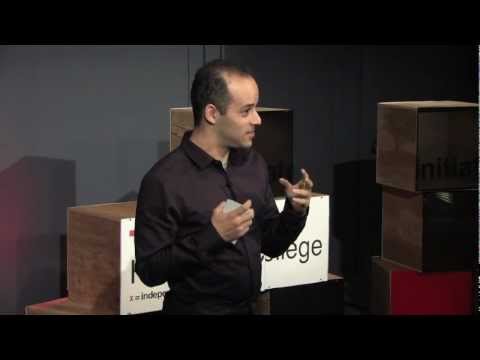 5 tags
What's on my plate 12-16-2011
Napa Cabbage!!! now I've had Kimchee before (and it was delicious!) but I wanted to know what else you could do with Napa cabbage and it was only $1.75 lb so why not? First off, if it's just you, be aware that a head of Napa Cabbage is huge…no seriously, I've been eating off of this thing for two weeks now and there's still so much left… Second off, if...
1 tag
3 tags
Doing Better n Sh*t in 2012
As a proud member of That Nation (ihustlenation.com), I can't wait on Jan. 1st to change. It starts now. So here are a few of my "Now" Year's resolutions.  Working out daily I need to meet certain physical fitness requirements to reach my career goals. The minimums are so stringent that I need to pound the pavement daily. This has been a hard one to keep (it's...
1 tag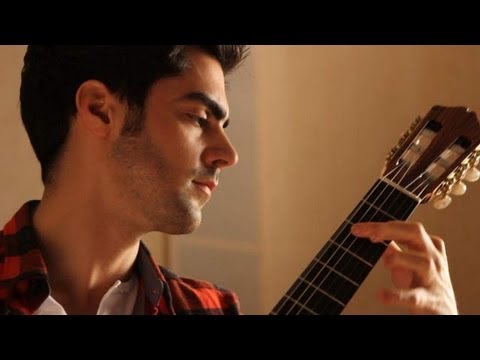 I hate Turkey
I'm so happy I'm at a point in life where I can eat whatever I want. whenever I want. My Thanksgiving dinner consisted of mac and cheese, cranberry sauce, sweet potatoes, and oxtail stew. It was a good weekend. I hope you enjoyed yours too! Tell me a little bit about it. What did you have for dinner? Did you have family over or did you head over to a relative's place? How was the...
3 tags
5 Awesome Reasons to Rub One Out
I'll share with you a little secret about sex… It's draining… and not just of your energy! Sex kills your drive, creativity, and your bank account. I'll give you an example. Single women, perhaps a typical sexual encounter goes a little something like this: You get off of work on a Friday at 5pm, spend the next two hours getting ready for another dinner date with...
5 tags
New Beer!
Last weekend I went home to Georgia to see my family and friends. After three days of fun, great memories, and laughs, I decided to make the last dinner at my favorite pizza place, the Pizza Joint. The very lovely server (whose name currently escapes) me suggested I try the new seasonal offering from New Belgium Brewing Co. called Snow Day Winter Ale (6.2% abv). Of course I agreed to try it and I...
3 tags
A letter to Tiara at 21 and at 41
My dearest desert rose, Life has been along time coming and it still isn't here. Don't worry you have plenty of time. Enjoy this. Enjoy the worry, the hassle, the pleasure, the strife, the experience, and most of all enjoy the fact that tomorrow is a new day. You don't have to do or be everything today. Success is something only you can define. Slipknot was right when they said...
2 tags
Pyramid Breweries
For far too long, I've underestimated American beer. My only real exposure to domestics had been Anheuser-Busch and after being throughly unimpressed, I made it law that the label of any beer I drank could only be 40% in English. Then I was introduced to craft beers. Oh dear my heart lurches to think of the years lost to snubbing black lagers for merlot. I remember clearly my first sip of...
3 tags
Veteran's Day @UTSA
  Last Friday, in observance of Veteran's Day UTSA's AFROTC paid homage to each of the service members, federal agents, contractors, and support staff who were killed on duty in the last ten years.  Family members, volunteers, UTSA staff, and service members read off all 6314 names of those lost. I couldn't get clarification on whether or not it was exclusive to casualties during...
4 tags
Diwali 2011
Sorry I've been AWOL lately there's just so many amazing things going on right now! One of those amazing things was Diwali San Antonio 2011. Diwali is the Hindu/Buddhist/Jainist festival of lights that celebrates the triumph of good (light) over evil. It's five days of candles, dancing, colorful decorations, and great food. Last weekend San Antonio, TX observed the festival at...
Weekend Round up!
How was your weekend? I got 99 problems but boredom ain't one! Let's get it! Friday Nov. 11 First and foremost Happy Veteran's Day! I'd like to extend a heartfelt "Thank you" to all the servicemen and women and their families. Thank you for waking up every morning with the spirit to serve in your heart. A few companies would like to thank you this weekend as...
7 tags
6 tags
Weekend Round up!
Ahh, I really love Saytown and here are a few reasons why: Friday, Nov. 4 FotoSeptiembre is still going strong! Check fotoseptiembreusa.com for an art house near you! I don't usually post about music here but Soul Prodigy will be performing at Luna Fine Music club. Andrea "Vocab" Sanderson shows off her vocal talents in this neo-soul group. Visit lunalive.com for details. At...
6 tags
Free Business Ideas!! Get 'em while they are hot.
Installment Deux! Landscapers/Lawn Care companies Good promotion into the slow season would be fronts for five, where you mow someone's front yard for $5 or $15 (you could say fronts for $10 but that kills the alliteration and I'm all about phonetics). The trick here is doing that extra to make the customers's yard look better than the neighbor's at no additional...
8 tags
5 Ways I will be #Winning this Holiday Season
Marketers love to make you feel horrible and empty. How else are they going to convince you to buy a product or service that you don't need unless they demonstrate how uncool you are without it? For example, drinking Smartwater seems pretty silly once you realize that the bottled water industry is unregulated so you are more than likely drinking tap water. Drenching one's self in Axe...
Dinner at Auden's
I know I typically cook something new and interesting to share with yall but this week was a rough one and I just wanted to bask in something familiar. So I enjoyed a nice dinner at my favorite restaurant Auden's Kitchen (www.audenskitchen.com).  When I first moved to San Antonio, Auden's Kitchen was the first restaurant I went to (by myself, of course). From the moment I saw their...
1 tag
11 tags
Weekend Round up!
San Antonio is rarely dearth of fun activities. Oftentimes the trouble is deciding on what to do! So what are the goings on in saytown this weekend? Well on Friday October 28th: FOTOSEPTIEMBRE is still displaying artworks all around town. See www.fotoseptiembreusa.com for places and times.  If you are tired of watching the same episode of Bob the Builder, take the brood out to the San Antonio...
8 tags
5 Terrifying Things You can do Today to Become a...
Change is good. It is what keeps our undies fresh and tollbooth workers happy. Unfortunately, change is hard. Fortunately, we can take daily steps toward changing ourselves for the better. Here's a quick list of 5 things you can do tomorrow that will get you started on the road to change. NOTE: These things may vary on your personal scale of scariness.   1.) Introduce yourself to your...
8 tags
The Buried Life
"This is your life. Do what you love, and do it often. If you don't like something, change it. If you don't like your job, quit. If you don't have enough time, stop watching TV. If you are looking for the love of your life, stop; they will be waiting for you when you start doing things you love. Stop over analyzing, life is simple. All emotions are beautiful. When you eat, appreciate every last...
9 tags
What's on my Plate?
A few weeks ago when I tried acorn squash for the first time, my friend Kristen Crenshaw (http://shemustgofree.blogspot.com/) recommended that I try her version of butternut and acorn squash soup. After having enjoyed the acorn squash so much, of course I was game for this new dish. There are three versions of the recipe. You can make it with brown sugar and cashews, cinnamon and cream cheese, or...
7 tags
11 tags
Stuck in Saytown
Friday afternoon I woke up excited because in less than 14 hours I would be in Austin at the Texas Book Festival! I floated through the day giddy at the prospect of impressing Alton Brown with my knowledge of sheep's milk cheeses and seducing Justin Torres. I was chomping at the bit to gas up the Silver Bullet and start the 70 mile trip. Then I got an email reminding me that "Chinese...
7 tags
Weekend Round up
San Antonians are we in for a treat or what?!! Last weekend was insane and if you missed it let that be a lesson to you. The 20th Herb Market at Pearl Brewery brought in scores of first timers and I had a blast talking about plants all day! Breaking down ran late and I unfortunately missed the Beer Fest but from what I heard Texans know their beer and are masters at the craft. Next time...
7 tags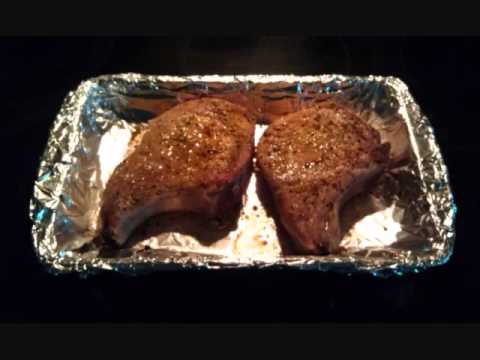 7 tags
Free Business Ideas!! Get 'em while they are hot.
We are all one idea away from success. If you don't believe me read "Think and Grow Rich" by Napoleon Hill. Anywho, lately I've been coming up with some great ideas that I can't implement for a variety of reasons (Lack of interest or desire, doesn't appeal to me, laziness, ect.). But there's no need for me to hold on to them so I'll share them with...
Pulling at the heart strings...
Tim McGraw's "Live Like You were Dying" is the one song that can instantly bring tears to my eyes. I think that song stirs me so much because a part of me deep down inside knows I'm wasting time. There's so much I want to do and so much I want to say that pride and possessions keep me from saying and doing. I wonder what it would be like to truly take that leap. I...
6 tags
What's on my plate?
Evening all, One of the benefits to being single is that I get to eat/cook whatever I want. I love trying new things: weird looking fruit? Sign me up! Strange turnover looking thing? Two please. I'm not sure how you pronounce that dish garcon, but I'm certain it is what I want. Life is all about new experiences and now is the perfect time to try them. Especially before you have to...
9 tags
Irreplaceable
So Lewis H. Williams III of ihustleation.com hosts a weekly webshow every Tuesday where he invites people to call in with their relationship questions. His advice is solid and he has a genuine interest in helping people to do better in their lives. I'm pleased to admit that he's an all around inspiring kinda guy. His life story alone is worth checking him out at ihustlenation.com. ...
5 tags
I wanna know....
This was a great question one of my facebook friends posed. I'm curious to see how yall would respond to it. "Question…I AM YOUR HERO… I was talking to a Friend and she asked me what would i want my wife to think or say about me. After thinking about it for a Minute. I would want my wife to say that..I AM HER HERO.. Her knight in shining armor. I guess i want my wife to...
tumblrbot asked: WHERE WOULD YOU MOST LIKE TO VISIT ON YOUR PLANET?
11 tags
Fingerbanging...and I don't mean the fun type
This past weekend I had the pleasure of attending The Ladies Roundtable Conference in Garland, TX. Boy, what an odyssey. Friday evening I finished packing my weekend bag and armed with a few groceries for the five hour drive I set out for the Hyatt Regency in Dallas. My novice young mind rationalized five hours of driving as "no biggie" and "a cinch." I was barely out of...